Logistics management for any type of freight. Skidded, package/parcel and rush messenger service.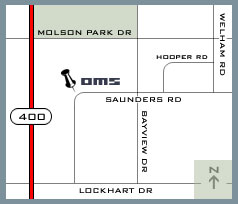 112 Saunders Road
Barrie, ON
Phone: 705-721-9809


"Delivering Your Business"
Located and Operating in Barrie since 1988 OMS has been a leader in quality and reliability of service. OMS Express is capable of handling any load of freight, where you want it as fast you want it! Licensed, insured, bonded, dangerous goods certified and radio dispatched. OMS Express Barrie provides various services for Messenger and LTL shipping.
Same Day Service to the GTA, Emergency Direct Service to the GTA.
Emergency Direct Service to any point in Southern Ontario, Sudbury, North Bay, Ottawa and Montreal.
Straight truck, trailer LTL, TL and Messenger Services.
9am-10:30-By noon service

Specialized Messenger services